Posted on March 19 2020
Using natural alternatives in your cleaning regime doesn't just save money, but it also cuts down on harsh chemicals in your home. Most people have these items in their pantry or kitchen cupboards that can clean homes in an environmentally friendly way. The following tips can help you find out which inexpensive items can double as cleaning aids.
 
Vinegar
Apple cider vinegar can work wonders on bathroom and kitchen floors. Simply add half a cup of it to one gallon of cleaning water and mop the floors as usual. Can you substitute regular vinegar? You can, but apple cider vinegar leaves a better smell behind.
However, the white cousin makes an easy microwave cleaner. To clean this appliance, combine one quarter cup of white vinegar with one cup of water, and evaporate the mixture in the microwave by heating it.  The cooking time depends on a unit's wattage. Heat the vinegar/water mixture until the microwave interior has a layer of condensation. Use a kitchen mitt to remove the dish with the remaining mixture and wipe out the appliance's interior.
Can you interchange white, distilled and cleaning vinegar products? Distilled ones are too weak for housework, while cleaning vinegar is stronger than the white kind. That's because of the higher acidity. So yes, you can use cleaning vinegar. However, most people already have the white type on hand for food purposes.
 
Baking Soda
Baking soda also has many uses. When combined with vinegar, it creates a foaming reaction. Use an equal mixture of both as an easy drain cleaner and as a remedy for simple clogs. Always follow with hot water to rinse the mixture away completely.
You already know to place baking soda in the refrigerator for odor control, but it can also work on garbage cans. To neutralize these smells, use a one-to-six ratio of baking soda and water in a spray bottle. Shake well, and spritz garbage cans every time you change bags.
You don't need to purchase carpet powders that contain chemicals to freshen floors. Simply add essential oils to baking soda, mix, and sprinkle the mixture on the carpets before vacuuming them. It just takes a few drops for each cup of powder.
It's recommended to use a combination of tea tree, lavender and citrus oils. The tea tree helps eliminate mold and fungus while lavender aids with bacteria and germs. You can find essential oils for a few dollars at most grocery or health food stores, and they will last a long time.
 
Toothpaste
Toothpaste has mild abrasive qualities that can save you from spraying harsh chemicals to clean a variety of things. These items include bathroom fixtures, silverware, copper pots, piano keys and rubber trim on sneakers. You can even remove crayon marks from walls with it. After the application, buff, rinse with hot water, and gently dry the surface with a soft cloth. Just remember to avoid gel-type pastes and stick with solid white products.
 
These inexpensive products can clean the majority of your home, but they come with benefits that chemical cleaners don't have. They are safer for the environment, contain fewer allergens, and are less likely to irritate pets. If you are in need of deeper cleaning, disinfecting and sanitizing solutions you may want to find alternative choices. 
Related Posts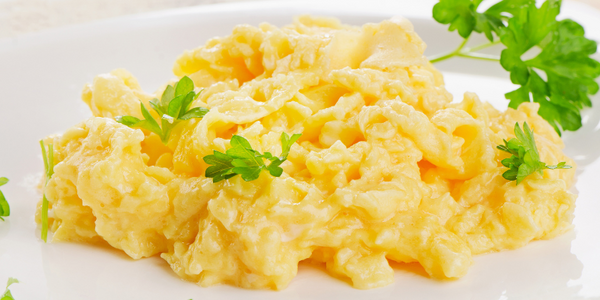 Discover culinary secrets as we explore the transformative power of flavor enhancers. From mayo-infused grilled cheese t
Read More