Posted on April 20 2016
Meatloaf is a classic American meal. But sometimes it can be tricky to get that perfect, tender end product without drying out the meat. Luckily, cooking sous vide is easy and nearly foolproof. It may take a little longer, but the result is a great-tasting meatloaf. Here's one Italian take on a classic American recipe:
Italian meatloaf with provolone cheese
Start to finish: 3 hours (10 minute prep)
Servings: 8
Ingredients
1 pound ground beef
1 pound Italian sausage
1/2 onion (finely chopped)
1 teaspoon oregano
1/4 cup fresh basil (chopped)
2 eggs
1/4 cup seasoned breadcrumbs
3 ounces grated Parmesan cheese
Salt and pepper (to taste)
2.5 ounces sliced provolone cheese
1 can tomato sauce (8 ounces)
Instructions
Preheat water to 140 degrees Fahrenheit.
Mix beef, sausage, onion, oregano, basil, eggs, breadcrumbs, Parmesan cheese, salt and pepper together. Make sure all of the ingredients are combined evenly.
Shape your mixture into two loaves. Seal in two separate FoodVacBags vacuum sealer bags. Place in the hot water for three hours.
As you approach the end of the three hours in hot water, preheat the oven to 450 degrees Fahrenheit. Remove the meatloaf from the bags. Top each with equal amounts of tomato sauce and provolone cheese. Place on the top rack of the oven on a layer of foil and heat until cheese is melted (about five minutes).
Remove the loaves from the oven. Let them cool for about five minutes. Serve with pasta.
Related Posts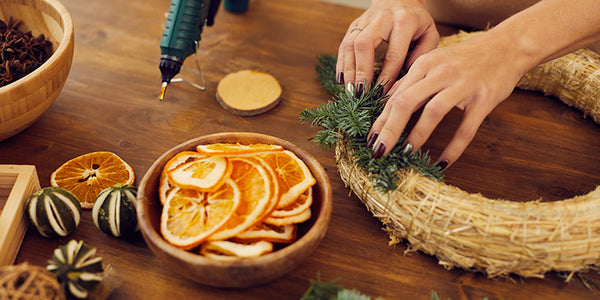 When the holiday season rolls around, you could hit the mall or log on to your favorite online retailer, but why not mix
Read More