Posted on July 18 2016
With summer in full swing, it's time to put the abundance of farmer's market goodies to use. While corn on the cob and peaches are delicious when eaten by themselves, below are three salad recipes that reinvent summer favorites. To save time later in the week, make a large batch Sunday night and vacuum seal them in FoodVacBags vacuum sealer bags without dressing in portions or as a whole. You will then have a quick and healthy mid-week meal.
Basmati Rice and Summer Vegetable Salad
Recipe from bon appetit.
Servings: 2 to 4
Ingredients
1 small shallot, chopped
2 tablespoons chopped flat-leaf parsley
2 tablespoons red wine vinegar
2 teaspoons fresh thyme leaves
Kosher salt, to taste
Freshly ground pepper, to taste
2/3 cup extra-virgin olive oil
2 cups cooked basmati rice, cooled
2 cups bite-size pieces assorted vegetables (such as radishes, tomatoes, peas, summer squash, carrot ribbons)
3/4 cup torn mixed leafy greens, sprouts and herbs
1/3 cup chopped red, yellow or white onion
2 tablespoons toasted pine nuts (optional)
Directions
In a blender, pulse shallots, parsley, red wine vinegar and thyme leaves in a blender until combined.
Season with salt and pepper to taste.
With blender running, slowly drizzle in 1/3 cup of olive oil.
In a large bowl, place remaining ingredients and remaining 1/3 cup of olive oil.
Drizzle with 3 tablespoons of dressing, toss to coat and serve.
Use remaining dressing as a side for table.
Warm Corn Chowder Salad with Bacon and Cider Vinegar
Recipe from Food&Wine.
Servings: 10 side dishes
Ingredients
4 thick slices of bacon (4 ounces), cut crosswise 1/2-inch thick
1 pound Yukon gold potatoes, peeled and cut into 1/2-inch dice
2 red bell peppers, cut into 1/2-inch dice
8 ears of corn, kernels removed
1 medium red onion, thinly sliced
1/4 cup cider vinegar
1/4 teaspoon crushed red pepper
Kosher salt, to taste
Directions
In a large skillet over low heat, cook the bacon for 5 minutes, or until crisp.
Using a slotted spoon, transfer the bacon to paper towels to drain.
Remove all but 3 tablespoons of the bacon fat in the skillet.
Over moderate heat, add the potatoes, stirring occasionally, and cook for 3 minutes, or until browned.
Add the diced red peppers and cook, stirring occasionally, until the potatoes and peppers are tender, about 5 minutes.
Add the corn kernels and cook for 3 minutes, or until heated through.
In a large bowl, transfer the vegetables and mix in the onion, cider vinegar, crushed red pepper and bacon.
Season the salad with salt and serve.
Watercress and Peach Salad
Recipe from Good Housekeeping
Servings: 4
Ingredients
6 ounces watercress
2 peaches, cut into 1/2-inch chunks
2 tablespoons fresh lemon juice
Kosher salt, to taste
Freshly ground black pepper, to taste
1 tablespoon extra-virgin olive oil
1/4 cup roasted salted pistachios
Directions
In large bowl, combine watercress, peaches, lemon juice, salt and freshly ground black pepper.
Gently toss until coated.
Drizzle with extra virgin olive oil and toss again.
Top with pistachios and serve.
Related Posts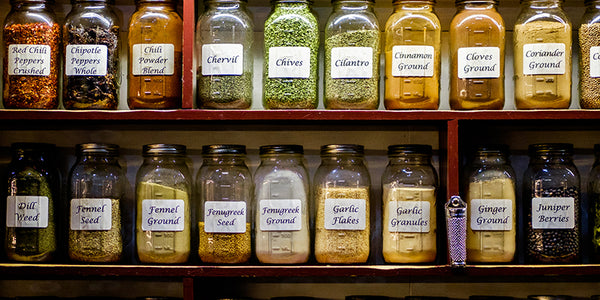 Whether you love to cook or hate it, meal preparation is a vital part of your daily routine. If you have a spouse and ki
Read More