Posted on December 04 2015
Although meat is one of the best sources of protein, shopping for it can eat into your budget pretty quickly. And in recent times, more people are drastically reducing the amount of meat consumed for both health and ethical reasons. The good news is that you don't have to consume chicken or beef to meet your daily protein needs. Here are three ways to get protein without meat:
Use tofu in meat-based dishes
If you plan to cook a meat-based dish, like stir fry or beef stroganoff, substitute the meat with tofu. The soy-based product is very firm, so it will hold its shape when cooked in high heat. Delish recommends pressing the tofu beforehand to remove excess water and improve its texture. Since tofu can taste bland on its own, consider marinating it before you cook it. if you have any leftovers, you can always put it in FoodVacBags vacuum sealer bags and eat it at a later date.
Try other protein sources
Beef, chicken and pork definitely aren't the only sources of protein out there. Foods like beans, nuts, quinoa and cottage cheese offer enough protein to fill you up for hours. According to Kari Hartel, a registered dietician in St. Louis, beans contain
10 to 18 grams of protein
per cup and are one of the most inexpensive foods you can buy. Beans can be incorporated into many different dishes, including salads and pastas, and lower the risk of heart disease and some cancers.
Make protein smoothies
A protein smoothie can help you meet your daily protein needs and is great to drink right after a workout. A vanilla smoothie, for example, is simple to make and will provide your body with all the nutrients it needs. For this smoothie, you will need:
1 teaspoon pure vanilla extract
1 egg white
2 cups unsweetened vanilla almond milk
1 container of fat-free Greek yogurt
1 vanilla bean
1/8 teaspoon kosher salt
6 packets of monk fruit extract
1 cup crushed ice 
Fitness Magazine recommends putting the vanilla extract, monk fruit, yogurt and vanilla bean into a blender and mixing until all the contents are smooth. Then, place the egg white and ice into the mix and blend until everything is creamy.
It's possible to eat a protein-rich diet without eating an ounce of meat. If you follow these tips, you can eat a nutritious and filling diet.
Related Posts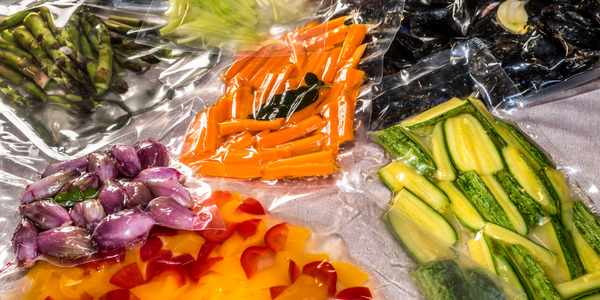 It all began with the onset of the pandemic early in 2020. Many were either quarantined or were reluctant to leave their
Read More