Posted on January 29 2020
The Super Bowl is fast approaching and if you've agreed to host a Super Bowl party, you might be feeling the pressure right now. There is no need to stress, though. If you're not sure what you should do as a host to make the game a great experience for everyone, here are a few ideas. 
1. Have A Snack Feast
Super Bowl Sunday is all about the snack food so make sure you're prepared with a wide variety. Have plenty of dips, chips, and desserts like cookies or brownies. You'll certainly win bonus points with your guests if you have some themed desserts. You can cut brownies into the shape of footballs and finish the look with a little white icing. Or if you're doing a seven layer dip, make guacamole your top layer and turn the dip into a model football field. Try making football deviled eggs. There are so many ways to get creative with your food. Your food choices will inform you on what types of plates, bowls, utensils, and napkins you need. Barbecue, for example, requires moist towelettes!
2. Play Games 
Sure, everyone has come to watch the game, but that doesn't mean there won't be downtime to play some of your own games. There are so many commercial breaks in between plays so take that time to keep your guests entertained. If you don't have a lot of time to plan entertainment, simply make a game out of rating the commercials on a scale of one to ten. It will keep people engaged with the television and nobody will be bored. If the kids are attending too, make sure to have coloring books, puzzles, clean crafts and board games on hand. Perhaps setup a separate TV with children's movies playing.  
3. Check You Have All the
Required

Equipment 

Set out enough comfortable seating for everyone. Sofas, chairs, pillows on the floor...whatever will work best for your guests and the atmosphere you are trying to create. Possibly look into rental companies if you need more chairs or a larger TV for the day. Make sure to do a trial run of your electronics before everyone arrives! Give yourself enough time so that if something isn't working right, you'll have plenty of time to troubleshoot.  

 
4. Appropriate Drinks for Your Crowd
You know your own friends and what they like, so make sure that you have appropriate drinks. If you've got a group of beer drinkers, consider getting a keg of your favorite beer. If you and your friends enjoy cocktails, have the ingredients for some football themed mixed drinks. Try a smoked cocktail! You can make your own cocktails for the playing teams that match their uniform colors. Having a different style cocktail for each team will keep a little competitive spirit alive amongst your guests. Make sure you have enough ice on hand and coolers if needed. Don't forget the bottle openers!
5. Get Football Themed Décor 
You can find a ton of football decor to use at your party. Get creative with colored streamers, coasters, and drink-stirrers. Your guests will be in the mood to enjoy the game from the minute they walk in the door. Setting the mood will go a long way in keeping your party lively. 
6. Throw Together Party Favors
While party favors might not be routine at a Super Bowl party, you can get a laugh out of your friends if you make them hangover packets. Add some gatorade, ibuprofen, and a little snack for the next day. Be forewarned, if you do the extra step of making party favors, your friends might consider you such a great host they'll be begging you to throw a Super Bowl party every year!
However you decide to throw your Super Bowl party, try not to stress. In all likelihood, all of your efforts are going to be appreciated by your friends and everyone will have an amazing time regardless of what you do. Provide good food, sit back, relax and enjoy the game. After everyone leaves, vacuum seal your leftovers so you can enjoy them later. 
Related Posts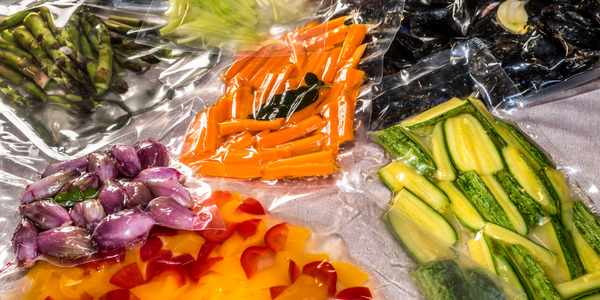 It all began with the onset of the pandemic early in 2020. Many were either quarantined or were reluctant to leave their
Read More