Posted on May 06 2019
SERVES: 4
PREP TIME: 15 mins
COOK TIME: 45 mins
1 teaspoon (5 ml) olive oil
4 cloves garlic, minced
1 leek, chopped (white and green parts)
½ cup (120 mL) dry white wine
1 cup (90 g) Arborio rice
2 cups (600 mL) chicken or vegetable broth
6 stalks thin asparagus, woody parts removed and diced into 1 inch pieces
3/4 cups (4 oz) shelled spring peas
1 tsp (1 g) salt
½ tsp (.5 g) freshly cracked black pepper
¼ cup (½ oz) sun dried tomatoes, julienned
⅓ cup (33 grams) grated Parmesan
2 tbsp (8 g) roughly chopped fresh parsley
Preparation: 
Preheat water bath to 185 degrees F (85 degrees C). 

Find the perfect sous vide machines

here

. 

Heat olive oil in a saucepan over medium-low heat. Add garlic and chopped leek. Saute for 2-3 minutes, or until fragrant and leek is starting to soften.
Add the white wine and simmer for about 2 minutes. Remove from heat and set aside to cool.
Add the rice, broth, asparagus, spring peas, salt, pepper, and cooled leek and garlic mixture to a vacuum sealable bag. Use a vacuum sealer to remove the air from the bag and seal.
Add bag to the water bath and cook for 40 minutes. 
Remove the bag from the water bath, open and transfer contents to a serving bowl. Add the sun dried tomatoes and Parmesan to the rice mixture. Stir and fluff the rice with a fork.
Garnish with chopped parsley and serve.
Related Posts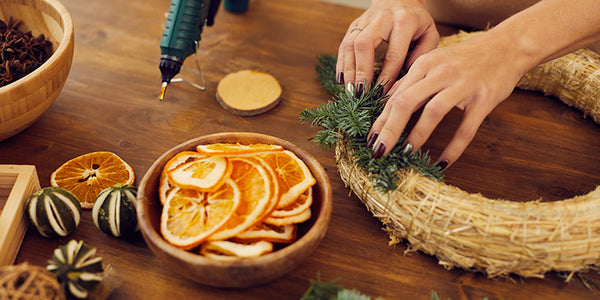 When the holiday season rolls around, you could hit the mall or log on to your favorite online retailer, but why not mix
Read More