Posted on February 01 2016
You almost forgot about that last steak that you vacuum sealed in FoodVacBags vacuum sealer bags and stuck in the freezer for a rainy day. That rainy day has turned into a snowy one with winter in full force, and you really don't want to stand outside in the freezing cold to grill a steak. Relax. The first thing you have to do is let your meat thaw anyway. Take this time to brainstorm how you are going to cook it.
Maybe the weather doesn't bother you, but you don't have a grill at your apartment complex. Whatever the reason may be, you want to cook your steak and you need to know how to do it with the tools you have in your kitchen. More likely than not, you have at least one frying pan laying around that cluttered apartment of yours. Good news for you is that with this recipe, a frying pan is the only equipment you need to make yourself a delicious steak from the comfort of the indoors. 
Indoor Steak
Start to finish: 45 minutes
Servings: 1
Ingredients
1 thick steak (about 1 inch or thicker)
1/2 stick of butter
2 sprigs of rosemary
2 garlic cloves
Salt and pepper (to taste)
Directions
Take your steak out of the fridge. You can trim the fat off of the sides at this time if you're so inclined. Generously salt and pepper one side of the steak.
Place the steak (seasoned-side down) on a cast iron or stainless steel skillet. Add half of the butter (1/4 of a stick), garlic and rosemary next to the piece of meat.
Put your frying pan, with all of its contents, on the stove over medium heat. Allow it to cook like this for 10 minutes. If you hear a lot of sizzling or see a lot of smoking, turn the heat down.
After the 10 minutes, remove the steak from the heat and set it on a plate (cooked side down). Trash the remnants from the frying pan. Salt and pepper the uncooked side of the steak.
Cook your steak on its other side for an additional 10 minutes just like you did before, over medium heat and using the remaining 1/4 stick of butter.
Remove your steak from the heat. Feel free to drizzle some of the remaining butter over the finished product. Serve immediately.
Related Posts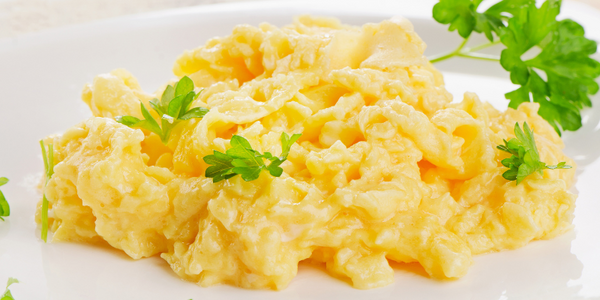 Discover culinary secrets as we explore the transformative power of flavor enhancers. From mayo-infused grilled cheese t
Read More