Posted on August 22 2017
Many people who are new to vacuum sealing and sous vide cooking are hesitant to try boiling food sealed in food saver bags. They fear that the bag will leak some kind of chemical or harmful substance into their food. Improper sealing experiences and false stories reinforce their fear.
The reality is that boiling food in vacuum sealer bags that have been engineered for that purpose is not only an effective cooking method but 100% safe. Thousands of chefs in restaurants around the world have used this method for years. FoodVacBags are BPA free, phthalate free and are made of only materials approved by the FDA for food storage.
Watch Brad from Bon Appetit make Sous Vide Steak >
As long as you use a FoodVacBags vacuum sealer bag and ensure that the cooking pot is large enough and has plenty of water, your food will turn out great!
Are you new to sous vide cooking? Check out this handy blog post: What is Sous Vide Cooking.
Looking for a sous vide machine?
If you have a great sous vide recipe, please share with us in the comments below!
Related Articles You May Like!
101 Items You Didn't Know You Could Vacuum Seal
Why Should I Vacuum Seal? Uses, Tips and Benefits
Can You Boil The Food Saver Bags?
Can You Vacuum Seal Fresh Vegetables?
Can You Vacuum Seal Frozen Meat?
Share Your Vacuum Seal Uses!
Tell us how you love to use your vacuum seal bags, rolls, and sealers!
Related Posts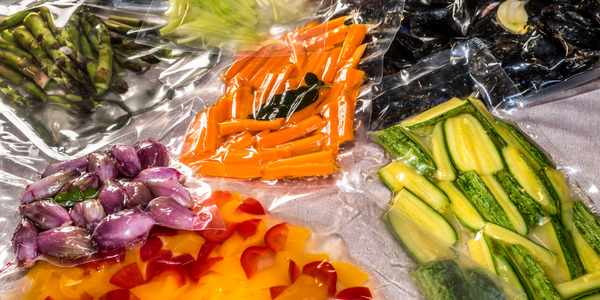 It all began with the onset of the pandemic early in 2020. Many were either quarantined or were reluctant to leave their
Read More