Posted on March 04 2019
If you are looking to make the perfect Irish dinner or perhaps just need to get your St.Patty's day fix, what's more perfect than a traditional Irish recipe of corned beef and cabbage?
We've made our Corned Beef and Cabbage meal in an Instant Pot this year and it turned out amazing! It was juicy and tender and nearly fell apart. Plus, we used some of the meat to make Reubens! Yum!
Don't have an Instant Pot? That's okay, you can make this in a slow cooker (just see the time adjustments below).
Ingredients Needed:
1 Corned Beef Brisket & Seasoning Packet
8 Cups Water (or 4 bottled waters)
1/2 Bag Full Size Carrots
10 Small Red Potatoes
1/2 Large Cabbage
Full Directions BELOW
Recipe Images:
Directions:
1. Remove corned beef from package and rinse off. (Quick Clean Tip! I placed the entire bag into 3 plastic bags in the sink to avoid a major mess!)
2. Pour 8 cups water in Instant Pot.
3. Place corned beef on top of rack, sprinkle seasoning packet and close lid Instant Pot.
4. Set Instant Post on MEAT for 1 hour 20 minutes. Be sure to have pressure release handle on sealing. If using a slow cooker, cook on High for 5 hours minimum (test meat after that point for the perfect tenderness).
5. Cut veggies: Cut potatoes in halves, peel carrots and cut in half, cut wedges in cabbage. Set aside for when the corned beef is done.
6. Once the alarm goes off on the Instant Pot, release the pressure release valve to Venting. Do not put face near the vent! Wait for pressure to release completely and are able to open the top.
7. Remove the corned beef (use oven mitts as it may be hot), set aside with some juice to keep warm.
8. Place veggies (potatoes and carrots) into juice, close lid, put valve back to steaming and set for STEW for 8 minutes.
(NOTE regarding cabbage: I did not like how *done* and soft the cabbage was the first time, so I steamed the cabbage separate in the Instant Pot for 8 minutes which was perfect softness.)
9. Repeat removing veggies as did the meat, careful not to put face over valve release.
10. Serve it up and enjoy!
 You can always mix this dish up and serve with mustard, sour cream/horseradish mix or sour krout!
Additional Recipe Notes: 
Use the corned beef meat to make amazing Reubens!
Store leftovers in 8oz deli containers, 16oz deli containers or 32oz deli containers. These deli containers are microwave safe for reheating, freezer safe for storing and easy to pack for lunches!
Related Posts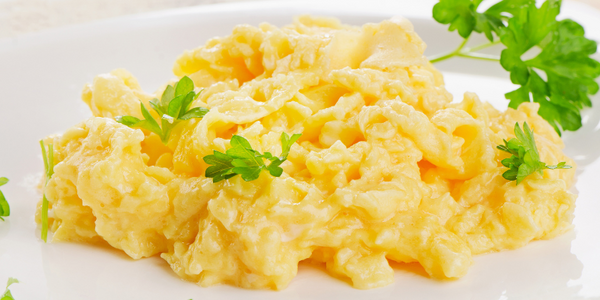 Discover culinary secrets as we explore the transformative power of flavor enhancers. From mayo-infused grilled cheese t
Read More